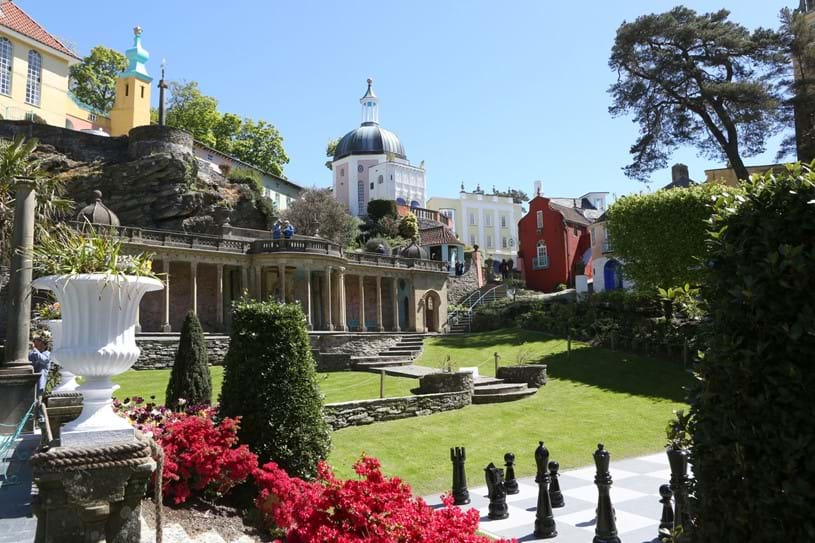 Your Ultimate Guide to North Wales' Most Instagrammable Spots
Whether you're a professional photographer or a casual Instagram user, North Wales has a treasure trove of locations to explore. From towering mountains to lush landscapes, picturesque waterfalls, to charming coastal towns and historical architecture, there's a photo opportunity around every corner. In this blog, we will explore the top Instagram-worthy locations around Snowdonia, each offering its own unique charm and beauty.
Llyn Elsi [1mile],
A tranquil escape. Its calm waters serve as the perfect mirror for the ever-changing hues of the sky, especially during dawn and dusk, offering endless breath-taking shots.
Fairy Glen Gorge [2 miles]
Feels like stepping into an enchanted realm. Bathed in the gentle play of light and shadow, the mossy rocks cradle a merry river, promising magical long exposure shots.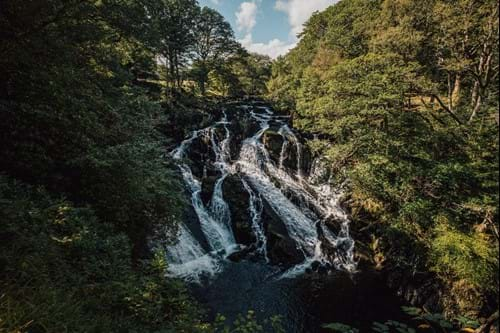 Swallow Falls [2 miles]
A symphony of nature's power and a thunderous roar after heavy rainfall. The multi-tiered waterfall cascades down, and each drop of water caught in your frame adds to the dynamic drama of this magnificent spectacle.
Tu Hwnt I'r Bont [4 miles]
This 15th-century structure lies on the banks of the river Conwy. Festooned with lush Virginia creeper, dark green in colour throughout the spring and summer months, its foliage suddenly changes from green to red as the seasons change.
Roman Bridge [4 miles]
Near Penmachno stands a testament to history's endurance. The ancient structure, set against the backdrop of dense forest and frothing waters, offers a serene and atmospheric scene to capture.
Llynau Mymbyr [6 miles]
Like a picture postcard coming to life. The tranquil waters of the twin lakes, reflecting the peaks of Snowdonia, create a stunning panorama that is hard to resist.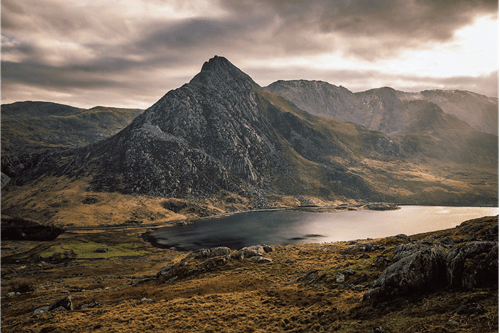 Tryfan Mountain [9 miles]
Tryfan stands proud and imposing. Whether you're standing at its foot or looking down from its peak, the rugged terrain offers endlessly changing landscapes that are both thrilling and inspiring. Overlooking the placid lake of Llyn Ogwen which in it's own rights offers a mesmerising photo opportunity during the golden hours.
Bodnant Gardens [13 miles]
If you're seeking an oasis of natural beauty and tranquillity, look no further than Bodnant Gardens. Situated near Conwy, this enchanting garden is a haven for flower enthusiasts and photography enthusiasts alike. Vibrant flower displays, charming bridges, and serene water features create a visual feast for the senses. Stroll through the beautiful manicured gardens, capturing the kaleidoscope of colours that change with the seasons. From delicate roses to vibrant rhododendrons, Bodnant Garden offers an endless array of photo opportunities. The picturesque Bodnant Garden is a true gem of North Wales.
Conwy Castle [16 miles],
A mediaeval fortress perched on the banks of the Conwy Estuary. Capture dramatic shots of the castle's stone walls and towers, enjoy panoramic views of the charming town of Conwy and the surrounding mountains whilst immersing yourself in the history and grandeur of this remarkable location.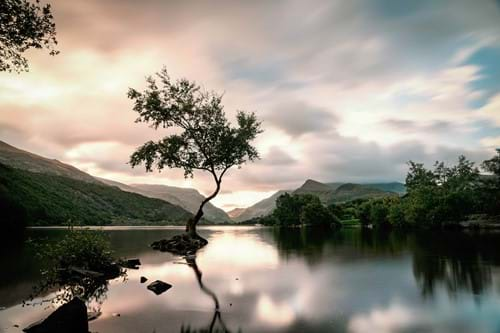 Llyn Padarn [18 Miles]
Located near the town of Llanberis, and the location of the the Lonely Tree an iconic and much-loved symbol of resilience that stands at the edge of Lake. It's an exquisite subject for photographers, particularly at sunset or sunrise.
Llandudno [19 miles]
Capture the nostalgia of this Victorian seaside resort, with its charming buildings and tranquil sea, head up the Great Orme to capture a panoramic view of the bay and historical pier.
Porthaethwy [22 miles]
The Menai Suspension Bridge, an emblem of human ingenuity. Its architectural brilliance and the contrasting natural backdrop provide numerous possibilities for unique compositions.
Portmeirion [23 miles]
Tucked away on the Welsh coast, is a whimsical village that will transport you to the Mediterranean. Its vibrant, pastel-coloured buildings, stunning gardens, and intricate architecture create a unique backdrop for your Instagram feed. Lose yourself in the narrow streets and capture the charm of the colourful facades. The serene estuary views and picturesque waterfront make for delightful photo opportunities. Portmeirion's magical ambiance and picturesque setting make it an Instagrammer's dream.
Aber Falls [24 miles]
Is a dramatic waterfall located near Abergwyngregyn on the North Wales cost. It presents a spectacular scene of cascading water plunging down into a sallow rock pool. The roar of the falls and the constant play of light on the cascading water breathe life into every shot.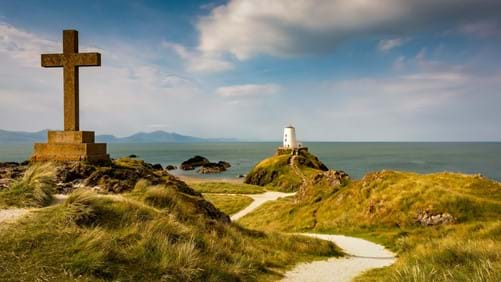 Llanddwyn Island [34 miles]
A hidden gem that offers a captivating blend of natural beauty and mystical legends. The island's pristine sandy beaches, ancient ruins, and picturesque lighthouses provide a fairy-tale setting for your Instagram photos. Explore the expansive shorelines, framed by dramatic cliffs and windswept dunes, and capture the raw beauty of the rugged coastline. Llanddwyn Island is particularly famous for its iconic lighthouse, which stands proudly against the backdrop of Snowdonia and the Irish Sea. As you wander through the island's magical landscapes, you'll feel a sense of tranquillity and wonder that is sure to be reflected in your Instagram feed.
St Cwyfan [40 miles]
Another of Anglesey beauties is St Cwyfan, The Church in the Sea: This ancient church, perched on a tiny island off the coast of Anglesey, is accessible only at low tide. It offers a unique blend of history, faith, and natural beauty, making it a captivating subject for photography.
Mach Loop [40 miles]
Named after the nearby town of Machynlleth, is a spectacle like no other. High-speed aircraft - fighters, bombers, and occasionally large transport aircraft - fly at almost eye-level against a backdrop of stunning Welsh countryside. Capturing an aircraft as it roars through the valley, banking steeply to follow the contours of the landscape, can result in incredibly dynamic and dramatic shots. The sense of speed and power is palpable, and with the right timing and composition, photographers can take captivating photos of these aircraft in action.
South Stack [45 miles]
An island situated off the north-west coast of Holy Island, Anglesey, South Stack is known for its historic lighthouse and breath-taking sea views, a real treat for any Instagram feed.
In conclusion, North Wales boasts an enviable selection of picturesque locations, ranging from the awe-inspiring expanses of Snowdonia National Park to the vibrant allure of Portmeirion. Delve into historical wonders, immerse yourself in natural splendour, and encapsulate the spirit of this extraordinary region in spectacular photographs that will ignite your followers' imaginations.
PS. The region is replete with undiscovered treasures just waiting to be uncovered - it's truly an adventure too captivating to confine within a single blog post!