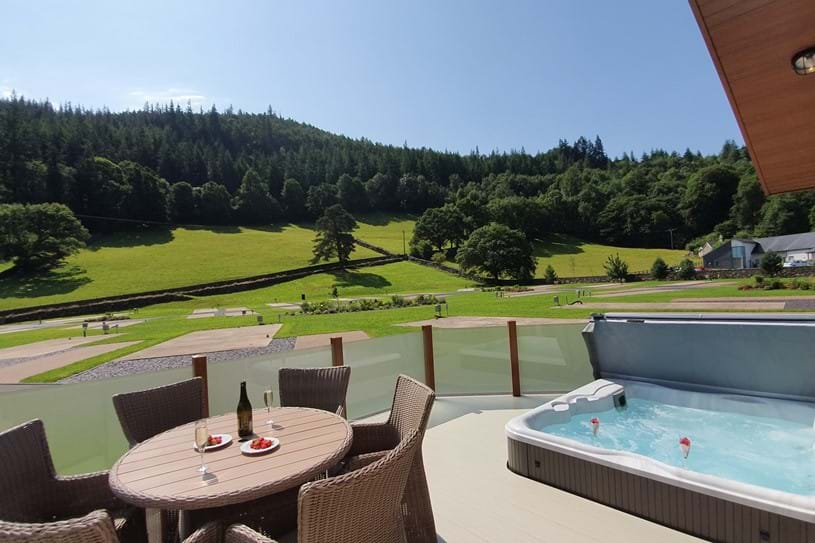 Gold Award Winning Hot Tub in a Holiday Setting at Hendre Rhys Gethin
We've won! Our hot tub has won gold at the British Pool & Hot Tub Awards.
We are delighted to have won Gold for the 'Hot tub in a holiday setting' category at the 2020 British Pool and Hot Tub Awards. The award ceremony took place at the annual Industry Gala Evening, held during SPATEX (the UK's only dedicated spa, pool and wellness show). 
"This is a huge achievement for all of us at Hendre Rhys Gethin. The hard work and careful selection of our suppliers has ensured the lodges are equipped with the best equipments and facilities to offer our guests an excellent experience and pleasant stay." 
Our lodges are the perfect base for those wanting to explore Snowdonia and North Wales, and what better way to end the day than to soak and relax in your private hot tub with loved ones. Additionally, as well as the social side of a hot tub they can offer great health benefits, by reducing post exceeding sourness, increase blood circulation, reduce stress and much more, additional information can be seen on Concept spas website. 
Treat yourself to a relaxing holiday and unwind at our luxury lodges. Book now to experience our award-winning hot tub that will help you to decompress, disconnect, and fall asleep faster.