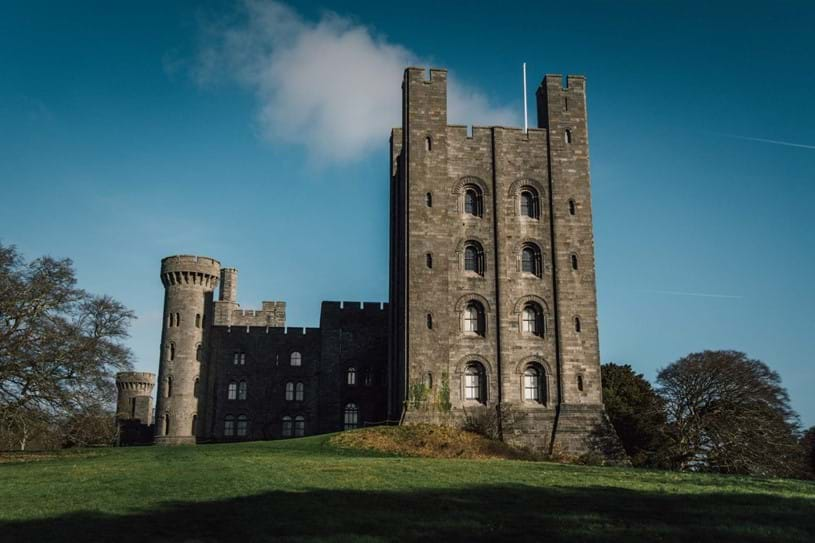 Discover the fascinating history of Penrhyn Castle
Penrhyn Castle is a magnificent National Trust property located in Bangor, North Wales. The castle is renowned for its stunning architecture, beautiful gardens, and fascinating history. From its origins to its transformation into a grand country estate, Penrhyn Castle has a rich and varied history that is worth exploring.
Built in the 19th century by the wealthy Pennant family, Penrhyn Castle was designed by architect Thomas Hopper and is considered one of the finest examples of neo-Norman architecture in the world. The castle's exterior features towers, turrets, and battlements, while the interior is adorned with intricate carvings, stunning artwork, and luxurious furnishings.
However, the castle's history is not without controversy. The Pennant family initially profiteered from the slave trade. Richard Pennant, the first Baron Penrhyn, owned sugar plantations in Jamaica and had enslaved over 800 people. The Pennants continued to profit from the slave trade until it was abolished in 1833. Further fortunes were made through their ownership of the Penrhyn slate quarry, which was one of the largest slate quarries in the world. The quarry was notorious for its harsh working conditions, and many workers were subjected to low wages and dangerous working conditions.
Today, visitors to Penrhyn Castle can explore the castle's magnificent rooms, including the grand entrance hall, drawing room, and library. The castle also features a fascinating industrial railway museum and a stunning walled garden that boasts an impressive collection of plants and flowers.
The exploitation of workers led to a major strike at the Penrhyn Quarry in 1900. The strike lasted for over three years and was one of the longest and most bitter industrial disputes in British history. The quarry workers were demanding better wages and improved working conditions, but the Pennant family refused to negotiate. The strike eventually ended in 1903, with the workers accepting a compromise that fell short of their original demands.
Despite its controversial history, Penrhyn Castle is a fascinating and beautiful property that is well worth a visit. Whether you are interested in history, architecture, or simply enjoying a stroll through beautiful gardens, Penrhyn Castle has something for everyone.