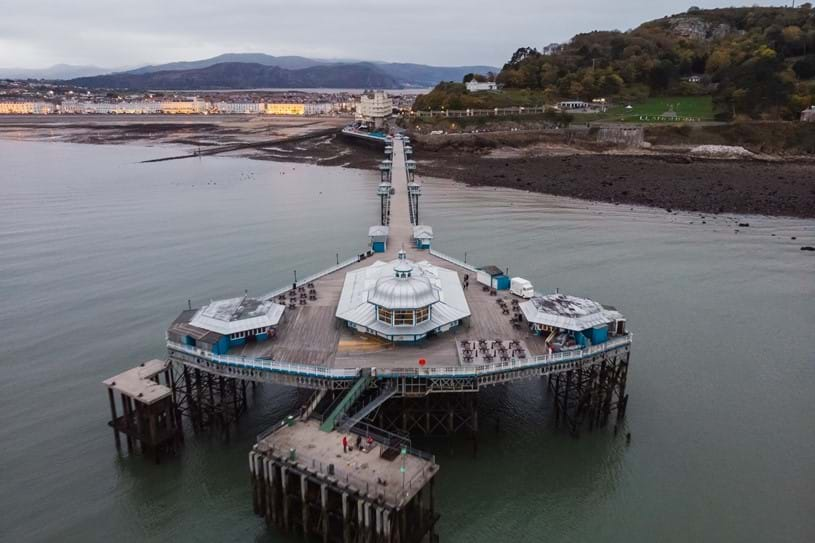 Exploring Llandudno Town: A Perfect Day Trip from Hendre Rhys Gethin
Llandudno is a charming seaside town located just a short drive from Hendre Rhys Gethin, making it the perfect destination for a day trip. Known for its picturesque promenade, elegant Victorian architecture, and stunning sea views, Llandudno offers a range of activities and attractions to suit every taste.
One of the top attractions is the Great Orme, a massive limestone headland that towers over the town. You can take a tramway or cable car up to the top, or if you're feeling more adventurous, you can hike up the mountain. At the top, you can enjoy spectacular views of the town and the sea, you'll also find a dry ski slope, toboggan run, and ancient mines to explore.
Llandudno's pier is also a must-visit destination. Completed in 1878 and showcasing splendid Victorian elegance the pier reaches 700m into the sea, making it one of the longest in the UK. The pier offers a traditional British seaside experience, complete with ice cream vendors, arcade games, and amusement rides including a Lamborghini Ferris Wheel. If you're looking for something a little more cultural, Llandudno has a variety of art galleries and museums, including the Llandudno Museum and the Mostyn Gallery.
If you happen to be visiting in May, you can catch the Llandudno Victorian Extravaganza. This three-day event celebrates the Victorian era with a variety of activities and entertainment, such as a Victorian fairground, street performers, steam engines, and horse-drawn carriages. Visitors are encouraged to dress in Victorian costumes, adding to the festive atmosphere.
But perhaps one of the most fascinating attractions in Llandudno is the ancient mines of the Great Orme. Dating back over 3,500 years, these mines are believed to be some of the oldest metal mines in the world and were primarily used to extract copper, zinc, and lead. Visitors can explore the mines on guided tours, which offer a unique insight into the lives and work of the ancient miners. You'll have the chance to see the remains of tools and equipment that were used by the miners, as well as experience the atmospheric underground environment for yourself.
Whether you're interested in history, geology, outdoor activities, or just looking for a unique and memorable experience, Llandudno has it all. With its close proximity to Hendre Rhys Gethin, you can easily make the most of your stay in North Wales by visiting this charming seaside town.