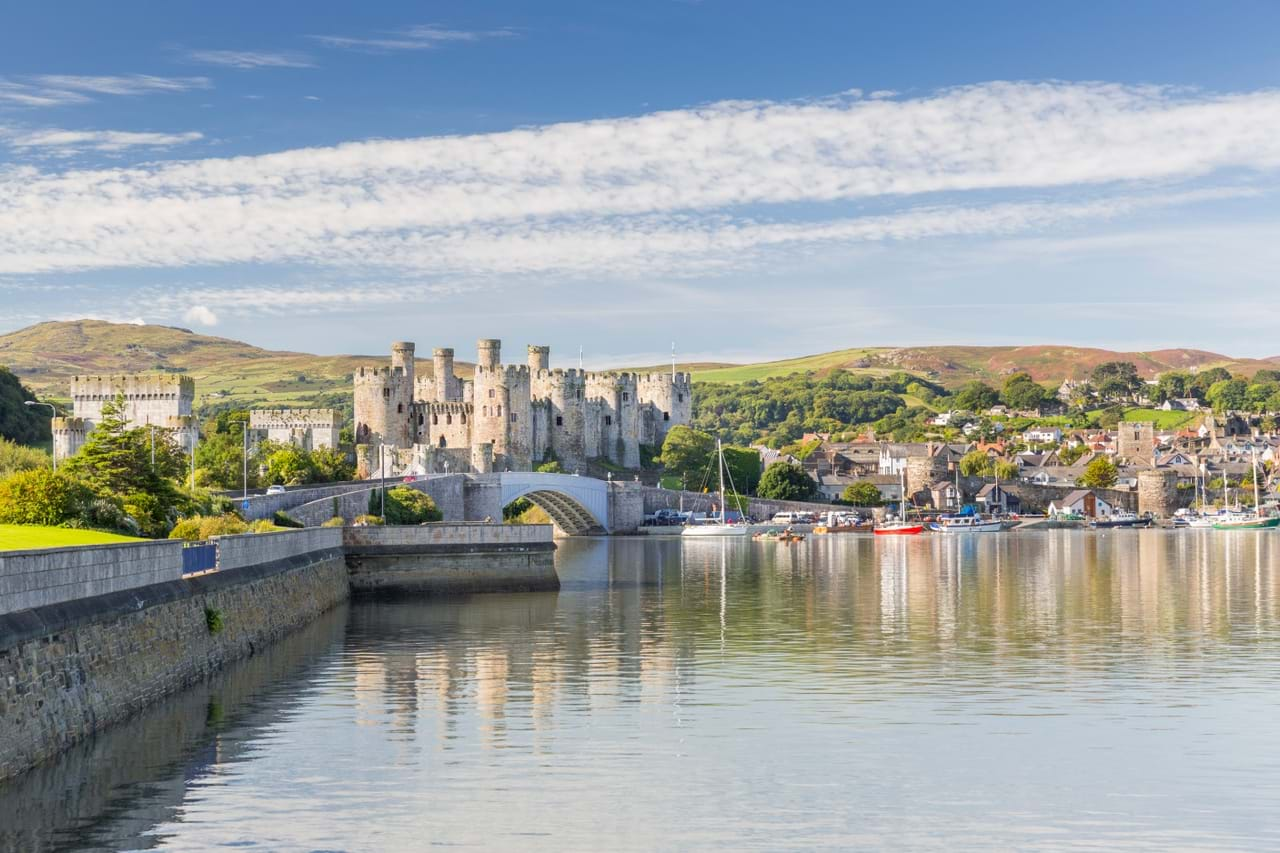 Exploring the Majesty of Conwy Castle: A Journey Through Welsh History
Conwy Castle is a medieval fortress located in the town of Conwy, North Wales. Built by Edward I during his conquest of Wales in the late 13th century, it was designed by the master military architect James of St. George, and took over four years to construct. The castle was built as part of a wider strategic plan to establish English domination over Wales, and played a key role in securing Edward's hold over the region.
In addition to the stunning castle itself, the journey to reach Conwy Castle is an experience in itself. The castle is situated in the charming town of Conwy, nestled between the rolling hills of Snowdonia National Park and the picturesque North Wales coast. Visitors can take a scenic car journey along winding country roads, passing through quaint Welsh villages and enjoying breath-taking views of the surrounding landscape.
One of the most impressive aspects of Conwy Castle is its imposing fortifications. The castle is surrounded by a high curtain wall, punctuated by eight massive towers, and is situated on a rocky outcrop overlooking the Conwy River estuary. The castle's defences were designed to withstand the most sophisticated medieval siege techniques, and include murder holes, arrow slits, and a drawbridge.
Once you arrive at the castle, you'll be greeted by the impressive curtain wall that surrounds the castle grounds. The wall is over 1.3 kilometres long and up to 9 meters thick in some places, making it one of the most impressive examples of medieval fortification in Europe. The wall was designed to provide protection from attackers, but it also served as a symbol of Edward I's power and authority over Wales.
Visitors can take a walk along the top of the castle walls, enjoying panoramic views of the surrounding countryside and the town of Conwy. The walls also feature a number of towers, including the East Gate and West Gate, which served as the main entrances to the castle. Another notable feature of the castle walls is the presence of several "barbicans" - fortified gatehouses that provided additional protection to the castle entrances. The barbicans were designed to force attackers into a confined space, making it easier for the castle's defenders to repel them.
But Conwy Castle is more than just a fortress - it's also a symbol of Welsh identity and resilience. Despite Edward I's efforts to suppress Welsh culture, the castle remains a testament to the strength and ingenuity of the Welsh people. Today, it's a UNESCO World Heritage Site and one of the most popular tourist attractions in Wales.